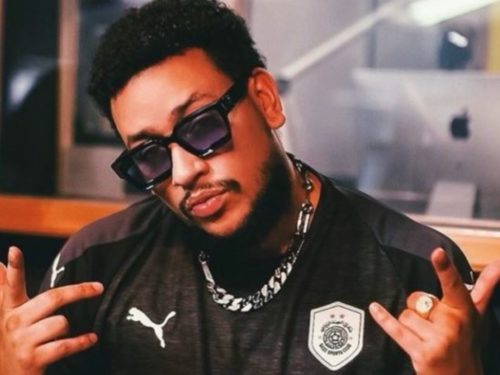 SA rapper, AKA recently joined people across the world using the Tik Tok App, but he thinks it's not godly enough.
Taking to Twitter, the American rapper, Kanye West says he wouldn't mind collaborating with creators of the app, in other to build a Christian-like version safer for young children,
"WE PRAY WE CAN COLLABORATE WITH TIK TOK TO MAKE A CHRISTIAN MONITORED VERSION THAT FEELS SAFE FOR YOUNG CHILDREN AND THE WORLD IN JESUS NAME AMEN", he tweeted.
AKA seconds the opinion after narrating how his little girl, Kairo Forbes has been "negatively" influenced by the Tik Tok app.
"My lil baby started singing to me, "daddy, I'm a savage … classsss … I said hold up. Do you even know what a "savage" is?? Where did you learn that? You're not a savage baby. At all," Supa Mega narrated.
However, AKA's fans got divided over the claim.
My lil baby started singing to me, "daddy, I'm a savage … classsss … I said hold up. Do you even know what a "savage" is?? Where did you learn that? You're not a savage baby. At all. https://t.co/57JRjEYxMi

— AKA (@akaworldwide) August 22, 2020