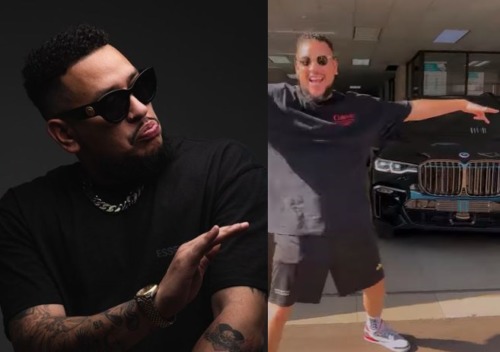 AKA buys himself a new BMW car worth over R1.5 million.
The rapper shared a video of the new car being unveiled at the dealer's store.
He expressed excitement in the video and was cheered by friends who were with him.
"God is the greatest. Thank You to the @dada_motors_potch family for looking after me for so many years. Have an awesome weekend!!! Remember to keep your head down, work hard, mize all distractions and good things can happen," he captioned the video.
It's an exciting period for the rapper after almost a year break off the internet and music scene due to his loss.
AKA's return saw the delivery of a hit single titled Lemons (Lemonade) which is certified platinum.
He's crowned his hard work with a new whip.
Watch video below to see the rapper's new car:
View this post on Instagram