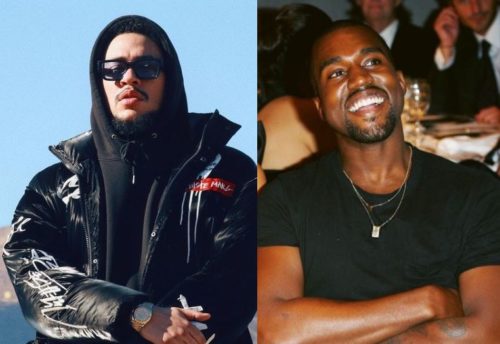 South African rapper, AKA is disappointed with the industry's attitude to Kanye West's latest status.
On Thursday morning, the news of Kanye being the richest black man in America went viral, and it made headlines.
However, compared to how Jay Z's success was celebrated recently by most people across the globe, Supa Mega noticed that people are more silent to Kanye's feat.
Taking to Twitter, the SA star said: "When Jay Z sold his bottles to LVMH the whole damn industry was posting congratulating the man, black excellence, the GOAT they said. Kanye is worth 6 BILLI, I haven't seen them post a damn thing … salty as hell."
So Oprah really gonna sit back and not congratulate the richest black man in American history? 🤣🤣🤣 ahhh fok man …. these woke people kill me. https://t.co/j9POXoIp2O

— AKA (@akaworldwide) March 18, 2021
Havent even seen one "Black child your dreams are valid" post 🤣 … not evennn' a piece! https://t.co/AAJ7R56vt9

— AKA (@akaworldwide) March 18, 2021
2 lessons to be learnt here from the Kanye West story. 1)Trust in God …. 2) … Don't listen to anybody tell you shit about shit because what the hell do they know anyways!!! 🤣🤣🤣

— AKA (@akaworldwide) March 18, 2021
Kanye's net worth is estimated at $6.6 billion, in large part due to his Yeezy sneaker business, which Bloomberg places between $3.2 billion and $4.7 billion after reviewing private documents. Bloomberg also reports that West's upcoming Gap collab could be worth as much as $970 million, with additional income coming from his music catalog, cash, stocks and business investments such as estranged wife Kim Kardashian's SKIMS underwear brand.