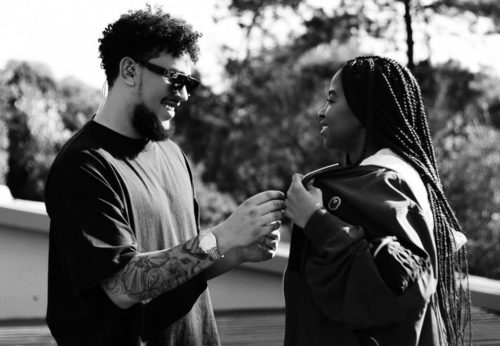 AKA is over the moon as his girlfriend, Nelli Tembe gifts him a Play Station 5 (PS5).
The rapper's latest post reveals that Nelli got him a Play Station 5, and she's awarded herself "Girlfriend of the Year."
PS5 is one major items most guys wish they can have at the moment, as it was newly launched.
While the price scare some, many have gotten it and flaunted on social media, in other to prove levels.
On Nelli's Instagram story, Supa Mega is seen screaming and expressing much excitement as the package was being unpacked by him.
"Thank You baby @nelli_tembe 😭😭😭 .🥳🥳🥳🥳🥳 💜💜💜💜💜💜 … how did you do it??!?!"
In response, she said: "Anything for you."
This latest update about their relationship as erased the news about being arrested days ago.
The two were rumored to have split due to an altercation which landed them in police custody.
AKA flaunts his new PS5 on social media: Check out photos below:
View this post on Instagram