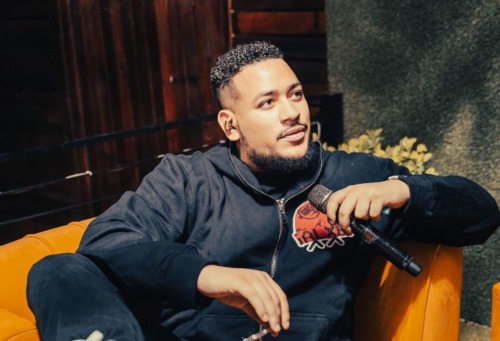 Kiernan AKA Forbes's bodyguard, Anwar "Dogg" Khan speaks about the rapper's assassination which occurred over a month ago.
In an interview that aired on etv channel this week, the bodyguard said rules were broken.
"Rules were broken, Kiernan Forbes was called & invited to go on Florida Road, had I been there that protocol would have not been breached. Simply because that call would've came through the road manager," the guard said.
This case will solve itself. Kancane kancane bazovela. You can't agree to get Kiernan killed and move ahead as if nothing happened.

Thank you Dogg for your side of the story. Every smallest piece is important in a puzzle. #RIPAKA#JusticeForAKA

— The Iron Duke (@ThembaENgcobo1) March 22, 2023
However, the interview has garnered mixed reviews as some people are not pleased with the interview while a few others are indifferent.
"At this stage Anwar "Dogg" Khan is just an attention seeking grown man trying to promote his business and being relevant through the Kieran's family name,We acknowledge that he was AKA's main bodyguard however this information in this interview is useless to the Forbes family," a tweep reacted.
At this stage Anwar "Dogg" Khan is just an attention seeking grown man trying to promote his business and being relevant through the Kieran's family name,We acknowledge that he was AKA's main bodyguard however this information in this interview is useless to the Forbes family pic.twitter.com/LCM5slGaik

— Charlieafrikka (@JohnsonAwalle) March 22, 2023
Why is it that it's his bodyguard that does this interview since he wasn't even there? Wasn't people who were there and witnessed everything could have shared some light? Don't get me wrong, perhaps The Dogg could give us some pointers, but… Huh.#JusticeForAKA https://t.co/GLKh1HK1yQ

— The Iron Duke (@ThembaENgcobo1) March 21, 2023