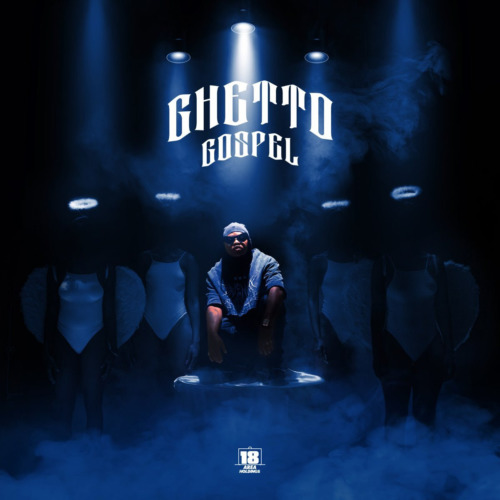 Focalistic is set to drop another album titled Ghetto Gospel. He prepares the way first by sharing the official tracklist of the project.
The project holds 15 tracks and features top artists in the industry.
This is also his first project this year and he makes sure to deliver in grand style. Ghetto Gospel holds artists like Sjava, Mellow, Sleazy, Pabi Cooper, Kabza De Small, and his Nigerian friend, Davido.
Foca also introduced the project when he dropped Tabela Hape featuring Kabza De Small, Myztro, Mellow, and Sleazy.
His first 2022 album is fixed for release on the 18th of November 2022.
ALBUM: Focalistic – Ghetto Gospel
1. Focalistic – Dipuo ft. Sjava & Herc Cut The Lights
2. Focalistic – Timana ft. Sfarzo Rtee & DBN Gogo
3. Focalistic – Tsela Tse Nyane ft. Mellow, Sleazy, M.J & Pabi Cooper
4. Focalistic – Boshego ft. Mellow, Sleazy & Elaine
5. Focalistic & Kabza De Small – Tabela Hape ft. Mellow, Sleazy, Myztro & M.J
6. Focalistic – Botlhoko ft. Herc Cut The Lights
7. Focalistic – Harda ft. Tshego, Venom, Shishiliza, Herc Cut The Lights & Jay Sax
8. Focalistic – Eko Moto ft. Focalistic & Davido
9. Focalistic – Ntjaka Mei Dawg ft. Mellow, Sleazy, Ch'cco, Titom, SjavasDaDeejay & Lastborn
10. Focalistic – Sjepa ft. Mellow, Sleazy & M.J
11. Focalistic & MHD – Fire ft. Felo Le Tee, Mellow & Sleazy
12. Focalistic – Dzudza ft. Mellow & Sleazy
13. Focalistic – I'm Not the Father ft. Justin99
14. Focalistic – Nka Mo Dira ft. Herc Cut The Lights
15. Focalistic – Might Not Forgive You ft. Sjava & Dynasty