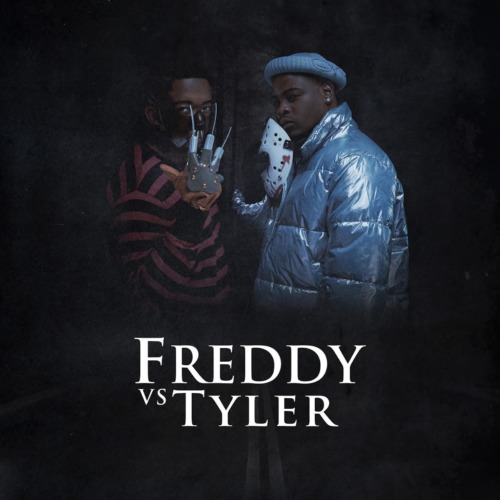 Freddy K and Tyler ICU are set to release a project together titled Freddy  VS Tyler. They drop the track list of the upcoming project in preparing their fans of what to expect on it.
The project holds artists like Focalistic, Vigro Deep, Focalistic, Young Stunna, and a few more on it.
Freddy K and Tyler ICU caught their fans attention to the project when they dropped Live Nkwari. The project will be available for download by 10th of June, 2022.
As they drop this tracklist, Tyler ICU and Freddy K  prove that they are still one of the greatest at what they do.
ALBUM: Freddy K & Tyler ICU – Freddy VS Tyler (Tracklist)
1. Freddy K & Tyler ICU – Live Nkwari
2. Freddy K & Tyler ICU – Saka Lenna ft. Murumba Pitch, Pushkin & Springle
3. Freddy K & Tyler ICU – Trip From Pheli To Mambisa
4. Freddy K & Tyler ICU – Ashi Nthwela ft. Focalistic
5. Freddy K & Tyler ICU – Abangcwele ft. Kopoy Zukar & Bukeka
6. Freddy K & Tyler ICU – Empini ft. Young Stunna
7. Freddy K & Tyler ICU – Run ft. Vigro Deep
8. Freddy K & Tyler ICU – Ngilinde Wena ft. TBO