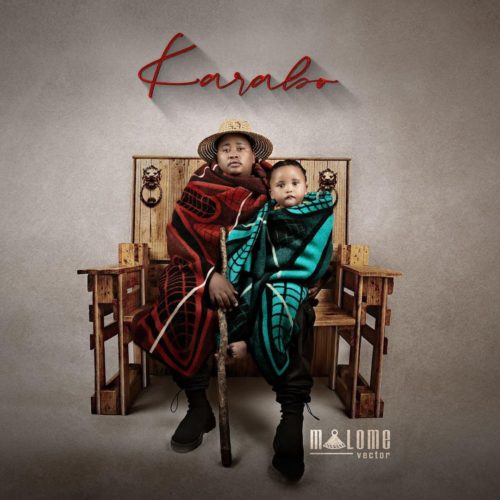 Malome Vector is set to open the year 2022 with a new project titled Karabo.
The upcoming album will be housing 18 tracks under the production of Ambitiouz Entertainment group and will be dropped on the 7th of January.
Artists like Wave Ryhder, Ntate Stunna, Blaq Diamond, and a few more will be included in the project.
Malome Vector made known to his fans the progress of the album when he dropped Nobody.
Getting set to take it for a new year, he drops the tracklist.
ALBUM: Malome Vector – Karabo (Tracklist)
1: Malome Vector – Dikeledi
2: Malome Vector – Batho Ba Mona
3: Malome Vector – 1 November ft. Wave Rhyder & Ntate Stunna
4: Malome Vector – Early Morning ft. Blaq Diamond
5: Malome Vector – Rover
6: Malome Vector – Nobody
7: Malome Vector – Thimono ft. Ntaba Yase Dubai
8: Malome Vector – Lerumo ft. Ntate Stunna
9: Malome Vector – Mollo ft. Sjava
10: Malome Vector – Dumelang ft. Blaq Diamond
11: Malome Vector – Mangoane ft. Ubuntu Band
12: Malome Vector – Hale Fedile
13: Malome Vector – Hlahlasolle ft. Wave Rhyder
14: Malome Vector – Make You Mine
15: Malome Vector – Nkase Flope
16: Malome Vector – Lerato
17: Malome Vector – Siwelewele ft. Wave Rhyder
18: Malome Vector – Nthoe Kee Phelang
19: Malome Vector – Enjoyment ft. Wave Rhyder