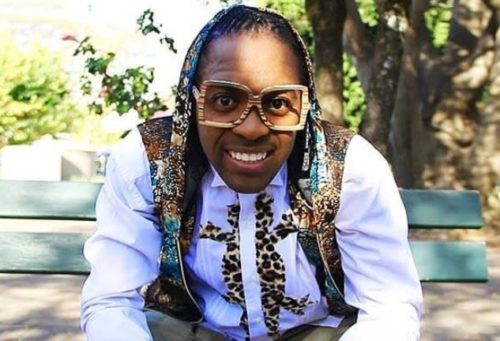 Ambitiouz Entertainment record label drags iFani in the mud as they claimed he is better off a clown than a rapper.
The 35-year-old has been active in the hip hop industry since 2009, thought at some point it was assumed he took a break, but he's yet to quit being a rapper.
The diss from the label came to light after they asked Twitter users to mention artists to join the A-Team.
"Mention that dope artist you think should join the A-Team."
A tweep mentioned iFani and the label dissed the rapper by saying he is a clown and not recognized as a hip hop artist.
Sithe Rappers not clowns.🤡 https://t.co/t6gG0IlY7R

— Ambitiouz Ent (@Ambitiouz_Ent) March 17, 2021
The label's diss garnered more attention and tweeps reacted.
Ifani has multiple hits we respect that. Wena what do you have as a journalist? pic.twitter.com/5uUbO3GcsA

— Ambitiouz Ent (@Ambitiouz_Ent) March 17, 2021
ABize si utlwe. pic.twitter.com/I35b2Z50u4

— Ambitiouz Ent (@Ambitiouz_Ent) March 17, 2021
Siyadlala hawu😂😂😂🤡

— Ambitiouz Ent (@Ambitiouz_Ent) March 17, 2021
Uzoymela lena oyisusayo pic.twitter.com/BfswGJPjNh

— LINDOKUHLE NGCOBO🇿🇦 (@LINDOKUHLENGC14) March 17, 2021