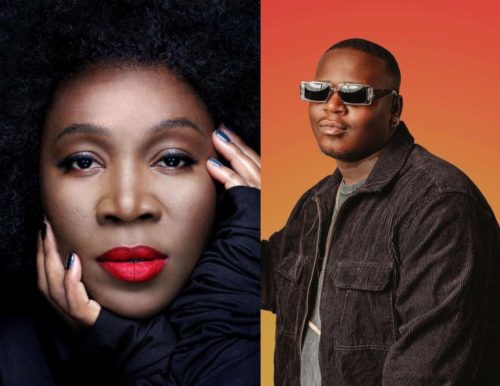 American musician, India Arie Simpson endorses Lloyiso as she compliments him in a video that has gone viral on social media.
The four-times Grammy Awards winner called out the South African RnB singer in a video, explaining how spiritual his sound is.
She further revealed that he's sent him a message but he's yet to respond, hence she did a video, so he can respond.
Within a short period, South Africans made the video go viral on social media, calling on Lloyiso to respond to Arie's message.
He confirmed that he's responded, and many are excited, as it's believed that a collaboration will soon be birthed.
I did😭😭❤️🤯🤯 https://t.co/OO7EwD6TrA

— SEASONS (@Lloyiso_rsa) January 6, 2022
The likes of DJ Zinhle and many others were elated seeing how the South African star is finally being recognized after years of consistently hustling.
"I love this for @Lloyiso_rsa so much," mama Kairo reacted to the viral video.
Lloyiso ended 2021 on a good note, as he got signed to an international label and also bagged a deal with Disney. It's exciting to see him start the new year 2022 on a greater path.