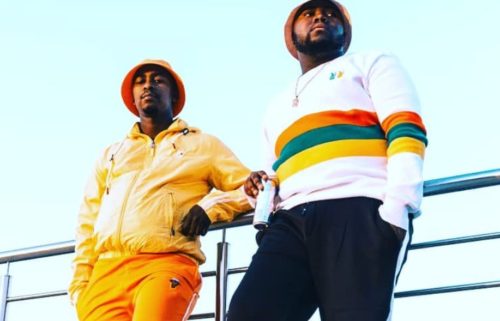 MFR Souls changed their debut album title after releasing it few days ago, and Black Coffee has been believed to be the cause.
On the 14th of August, the duo dropped their first album with the title, Music Is King, but they returned back on social media with another title similar to the former, which is Musical Kings,
The duo explained that the reason for such change is due to infringement issue, and they apologized to fans.
"We unfortunately had a technical issue with the MFR Souls album title, unknowingly there was an infringement issue. We have however since corrected it and had to change the album name to "Musical Kings" which we are very happy with. Apologies for the inconvenience. We are back up."
However, Black Coffee has been dragged to the case, beleiveing he is responsible for the sudden album title change, because of his concert name which is, Music Is King.
After the two explained the situation on social media, fans didn't have a second thought, but mentioned the international acclaimed DJ.
Because of Blackcoffee's Music is king concept we understand gents all that matters is the music that we are loving once again Thank you 🔥🔥🎵🕺🕺

— Wayne Luvuyo Yaze (@losbiano) August 14, 2020
Yeah cs "music is king" is Black coffee guys

— Prince #djpresla (@Prince04025690) August 14, 2020