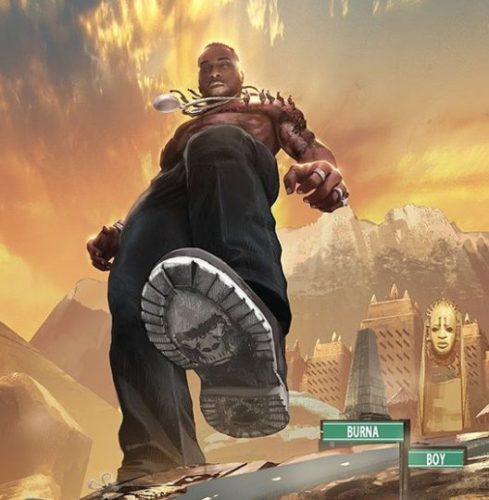 Nigerian superstar, Burna Boy dropped one of the biggest albums out of Africa this year and it's gained much attention at the international level.
The singer released the album over a week ago and it's already topping charts both at the national and international level.
The album titled, Twice As Tall was worked on alongside international stars such as Diddy, Stormzy, Timbaland and Sam Smith.
He also revealed that his grandfather also featured on the project, by doing voice over to one of the songs.
The latest update about the album is that it sits on number 1 spot of this week's World Albums Chart.
The project has been breaking record since its' release.
1 #TWICEASTALL https://t.co/IDBE2zcmD8

— Burna Boy (@burnaboy) August 25, 2020
Amazing #TWICEASTALL https://t.co/6grZ9m6U67

— Burna Boy (@burnaboy) August 24, 2020
#TWICEASTALL https://t.co/gmr7GjNlIG

— Burna Boy (@burnaboy) August 24, 2020
.@burnaboy's "Real Life" ft. Stormzy has debuted at #1 on the UK Afrobeats Chart.

He has become the first Nigerian artist to achieve this feat.

— AfroPopNews (@AfroPopNews) August 23, 2020
THE SECRET FLAME! – ASIRI INA
Fun fact: my grandpa narrated the comic 🦍https://t.co/rO7gOjO3Na pic.twitter.com/1EEb7iyxwi

— Burna Boy (@burnaboy) August 23, 2020