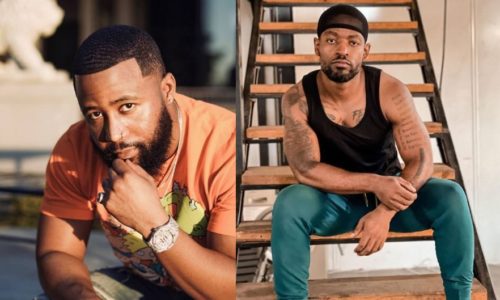 Cassper Nyovest taunts Prince Kaybee to sign the boxing match contract.
Following Kaybee's sneaker tweet, Mufasa urged him to stop making noise, but sign the contract, as the two agreed on having a boxing match few months ago.
"a gago ke go bua marete ka nna. Sign the boxing contract, get the clout from me knocking your ass out or make a hit. The tweets ain't gon make you more famous or more money. My shoe is doing well, I have the biggest song in the country & I can't wait to knock you out o marete!!" Cass said.
Kaybee mocked the rapper in response, saying that the money Cass dropped for the match is too small, R350k.
"But Shotpan you offered a 350k contract, o buwas masepa, I make that anyway in a dry month. So if its for free lets meet NOW where you are but if you going to make profit out of it I want 2.5Million, I'm not scared of your fake wealth papa, put your money where your mouth is," the DJ responded.
O na le marete wena?🤣 https://t.co/dpWaCXsrF1

— K A B I L L I O N (@PrinceKaybee_SA) July 28, 2021
I didn't wanna expose that lousy 350k but you kept on pushing me.

— K A B I L L I O N (@PrinceKaybee_SA) July 28, 2021
The war took place on Twitter without a conclusive end. It appears we might get another episode of their drama on Twitter soon.