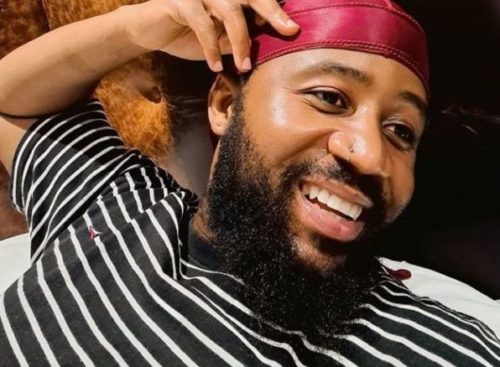 After weeks of speaking highly of his upcoming album, Any Minute Now (AMN), a Twitter user finally shunned Cassper Nyovest.
The rapper came on Twitter again to speak of all the work and guide he's received on the album from other guest feature artists.
Samthing Soweto adviced me rerecord a whole song cause he thought the song was dope but i coulda sang it better. I took his advice and started thing whole thing from scratch and BOOM, WE MADE MAGIC!! Don't be afraid to put in the work. It'll always Pay off!! SEP 11 #AMN

— R.M Phoolo (@casspernyovest) August 6, 2020
Aside that, Mufasa also spoke about how other music artist would want to chase clout on the day he drops his project, by also dropping a song.
"Just watch. Niggas will do anything for a lil clout. Especially the ones that don't have any. The most important thing doe, is that #AMN is gonna be unfuckwithable!!!! This album is amazing!!! I am very very very proud!!! Cant wait for September 11!!!!"
"They gone bring the negativity closer to the album release date. We gon see so many rappers twirling, some might drop on the same day as me. All kinds of weird shit!! We ready doe!!! Focused on making the best music i can make cause nobody can do what i do!!! I AM THE GREATEST!!!"
However, with all said, a critic claims he overhypes himself. Cassper didn't take such words lightly as he responds by stating his album wins.
"How does your opinion weigh more than mine when I am the one who has 4 multi platinum albums? All of my albums went platinum. If the world needed an opinion on music, would they take yours or mine? Do you get where i am going with this big man? Respect me!! September 11!!"
How does your opinion weigh more than mine when I am the one who has 4 multi platinum albums? All of my albums went platinum. If the world needed an opinion on music, would they take yours or mine? Do you get where i am going with this big man? Respect me!! September 11!! #AMN https://t.co/OlqldH3gvX

— R.M Phoolo (@casspernyovest) August 6, 2020