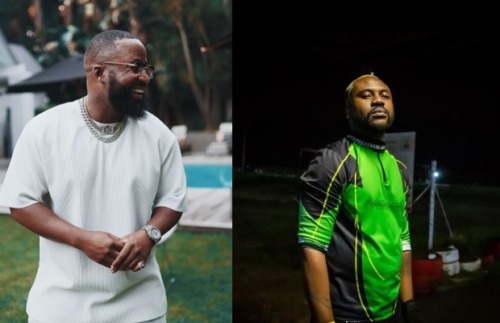 Cassper Nyovest shuns Reason a.k.a Sizwe Alakine who suggested that he should discard the idea of fighting AKA, rather, he should organize a music tour, where they will battle each other musically.
Mufasa resumed taunting Kiernan on Monday after calling him a coward on Sunday.
"Date mfanaka. @Akaworldwide? Or you're gonna go hide again? The fight is long overdue shimankie. Let's just give the people a show. How bad could it be to take 1 beating?"
Reacting to Mufasa's talk, Sizwe urged him to organize a rap battle or do a music tour instead of a fight.
The advice didn't sit well with Cassper, as he mocked Supa Mega in his response to Sizwe.
"I've done 5 stadiums alone Reason. I'm doing no tour with someone who failed to do Zone 6. We're not of the same calibre. Respect me! I know yall love the dude but I'm not here to revive nobody's career. All I have to offer is an ass whopping in the boxing ring. PERIOD!!!"