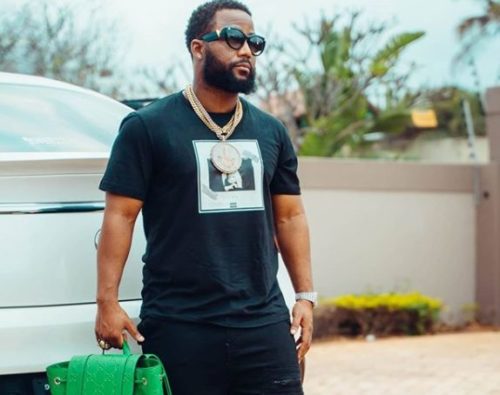 Cassper Nyovest is in awe and feelings are high over the moon as his 5th studio album, Any Minute Now (AMN) was spotted on a billboard in Times Square, New York City.
Cass' manager, Tlee shared the video, announcing that it's gift from him to the rapper, ahead of his 30th birthday.
The rapper re-shared the video revealing the latest development about his album on social media, and expressed much excitement.
The rap star also told South Africans to call him, "TimeSquare Cass," just as his manager requested.
"Early birthday present for my young Ace.. Call him #TimeSquareCass all week! Thank you @AndyTosh_ & #PrimeMusicPartner for making this happen!!! @casspernyovest from Maftowñn to New York City TimeSquare BILLBOARD," Tlee tweeted.
"Wow wow wow thank you .@BridgeBossTLee!!!! From on now!!! I demand that you call me #TimeSquareCass," the rapper captioned video.
Wtf Tlee ? Is that Times Square? Me ? My Album? In Times Square? New York ? https://t.co/PfOjLbCU8n

— R.M Phoolo (@casspernyovest) December 15, 2020
Wow wow wow thank you .@BridgeBossTLee !!!! From on now!!! I demand that you call me #TimeSquareCass pic.twitter.com/wQ9DubJblJ

— R.M Phoolo (@casspernyovest) December 15, 2020