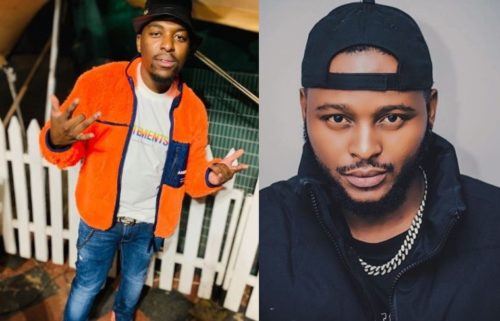 South African Amapiano music producer, De Mthuda released the official music video of his hit song, John Wick featuring vocalist Sir Trill and Da Muziqal Chef on Friday, 28th of May, 2021.
However, to fans surprise, Trill was not seen in the video and it got Mthuda questioned.
Taking to Twitter, the music producer revealed that it was Trill's intention not to appear in the video, as he kept on dishing out lies during the video shoot.
"Sir Trill chose to not be part of the music video. By peddling lies, it is sad and uncalled for," the DJ said.
As everyone would have observed. Overtime I choose not to say much but "let the music do the talking".

— #AceOfSpades (@DeMthudaSA) May 29, 2021
"The truth is that Sir Trill knew about the "John Wick" video shoot. It was shot over two days and he did not come on both occasions. The shoot had been postponed once before and it was not possible to delay it again. Peace Magents," Mthuda added.
Despite his explanation, fans are still not pleased with what might seem like a beef that is already ignited between them.
My respects to @DjMaphorisa and @KabzaDeSmall_, they producted hits after hits for years and they never had public fights🙏

De Mthuda and Sir Trill gave us a couple of tracks, and their Egos are getting in the way. Sad😔!

Just sort out your differences 📴 social media. pic.twitter.com/ccIJZw814Z

— African Worrior (@BombaMaan) May 29, 2021
De mthuda did Sir trill dirty, the guy made the song (Johnwick) but he is not part of the music video ay kudzima I guess he is famous for the music videos now. pic.twitter.com/6QTCyQCReJ

— No One Else But Me 🗨 (@Ndobe_Bibow) May 29, 2021
Click here to watch the music video.