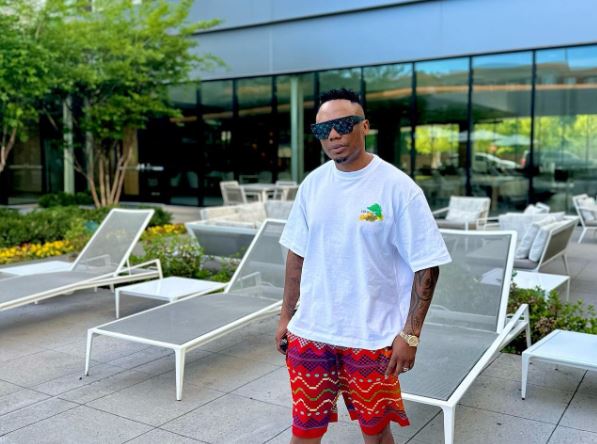 Controversial broadcaster Ngizwe Mchunu drags DJ Tira for exploiting Mampintsha's widow, Babes Wodumo.
The former Ukhozi FM broadcaster weighed in on the Metro FM Music Awards 2023.
He applauded the Forbes family for being humble.
"The station used to be good until bad management took over. However, there was nothing that made me happier than seeing AKA's daughter Kairo and the Forbes family accepting the awards. I didn't know there were such humble coloured people. Even in the passing of their son who was a breadwinner," he says.
However, he vented at Tira who he expected to do the same to Mampintsha with the award bagged at the event.
"Makhoya Bearings, I am highly disappointed in you. You and that piss-tasting drink of yours that you give us to drink," he says.
"DJ Tira you are out of order, you were supposed to do what you promised Mampintsha at his funeral. You donated your Song Of The Year award to Mampintsha," he says.
"DJ Tira, you are cruel. You should accept when you have failed. This thing of you taking drugs is affecting you. You were supposed to do what you said you would at Mampintsha's funeral. But you have not because you are a dog. You have a case in heaven. You are full of rubbish. I am not afraid of you. You are bullshit."