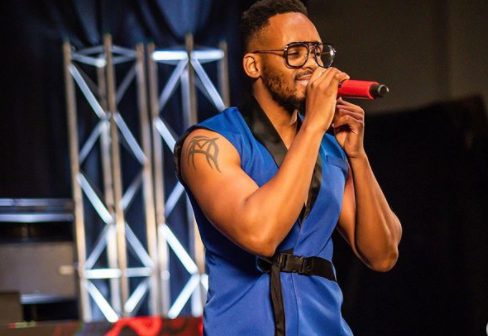 Donald shook fans with claims of killing it if he jumps on an Amapiano beat.
The star has been an Afro-Soul singer for years, but fans are beginning to picture how he sounds on piano.
Some fans believe he's done the song, and he's just hinting them about it.
However, all that matters to Donald is that doing amapiano means it's game over for other piano music artists.
"You guys know that if I do one Amapiano song, it's game over right?" he tweeted.
Reactions be like:
Lenna I can't 😂😂 listen to Donald will be like having horny goat

— jantjieprecious (@jantjie_P) August 27, 2020
Last time Donald release a song he was at the moon, he's back now

— David Mathekga (@david_tema) August 27, 2020
Lol. Don't. Stay with your love songs 😂

— SIAMISa ☘️ (@SiamisaSekhomba) August 27, 2020
He shoulf stop singing n milk cats

— David Mathekga (@david_tema) August 27, 2020
Give the people what they want! 😂

— Rob AF. (@RobForbesDJ) August 27, 2020
Lol fam it will be like Chiefs winning the league 🤣🤣
Sinyiswe iDowns please don't nyisa us now with Amapiano 🤣🤣

How about Gqom?😩

— LearnLiveLoveLaugh (@ScarcitySA) August 27, 2020
please Elaborate 🤣 pic.twitter.com/UE5cdoXQUA

— Noko M@kgab0 (@MakgaboZela) August 27, 2020
And please don't forget to show off your dance moves on the music video. 🕺🏽🕺🏽

— Icy Nethengwe (@musiiwaicy) August 27, 2020