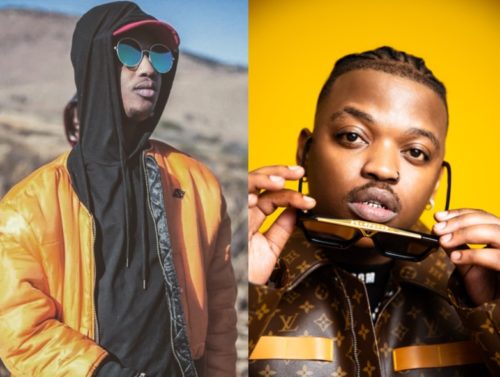 Emtee starts a war with Focalistic after publicly calling him out over a title.
Since the amapiano star gained access into the music industry, he titled himself, President ya Straata, which means President of the Street; he also dropped a music project using that title.
The Ke Star hitmaker is known to have started using the title for a long time, but Emtee thought it wise to finger the singer over the title, by asking what street he leads.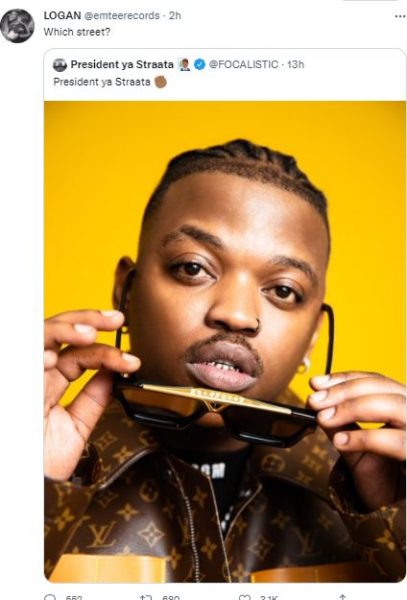 However, the hitmaker has snubbed the rapper, leaving him to the hands of fans.
Despite being called to order, Emtee said it's just a question, and nothing more.
It's question. Don't try start shit now

— LOGAN (@emteerecords) January 25, 2022
😂😂😂 pic.twitter.com/eVzICLsmGd

— Tumi West 🇿🇦 (@tumi_west) January 25, 2022
Emtee bro u got chill. What's wrong with you?

— 🏆Moyane Leo🎱 (@leonard_moyane) January 25, 2022
He beefs with anything and anyone lo. pic.twitter.com/WavQmTUI26

— After God, fear SA🇿🇦Men! (@BonoloAnne) January 25, 2022