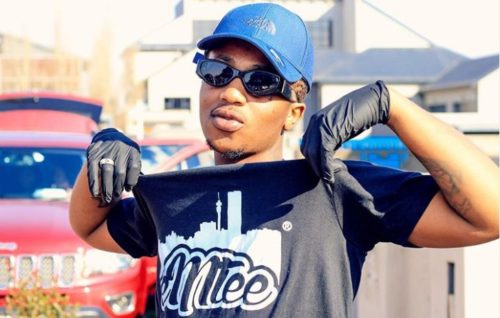 Emtee shames DJ Citi Lyts after claiming he's yet to be appreciated for the work he put in the success of Roll Up music video.
The music video surfaced on social media, with a tweep applauding the cooperation and unity among artists in the video, even Sjava reacted saying himself and other artists took a taxi to get to the location back then.
"Yoh! Looking at Roll Up Music Video, the whole trap industry was on this video!" says tweep.
However, Citi Lyts said he's yet to be given his flowers for making the idea of the video come true.
"6 YEARS LATER! I HOPE ONE DAY I'LL GET A THANK YOU FOR MAKING THIS VIDEO POSSIBLE FROM THE DRIP TO THE LAUNCH. Ninjaz forget easily," the DJ said.
In response, Emtee mocked him and said he gave him a hit and accommodation.
🤣 I gave you a hit and a place to stay https://t.co/M5m8W0ipf2

— eMteeLOGAN (@emteerecords) April 20, 2021
I respect both of yall please can you stop this is unnecessary

— LOGAN OUT🏧🚀🔥🔥 (@ndumisongcobo97) April 20, 2021