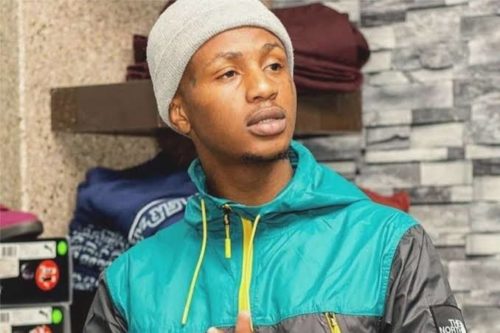 Emtee is reportedly in huge debt and it will have him loosing some of his major assets.
City Press revealed that the rapper has failed to meet up with payment for his Ford Ranger which he bought in February 2018 for R476 590.
Court papers filed in the Johannesburg High Court reveal that the agreement was for him to pay R9 417, 81 for 72 months, but he has missed close to 20 installments since buying the car. As a result, the rapper now owes his creditors R194 378 in arrears.
"The cash price for the goods and other charges for which the defendant would be liable to the plaintiff [the principal debt] amount to R476 590. The defendant did not comply with its obligations in terms of the agreement, more specifically in that the defendant failed to effect payment to the plaintiff in monthly instalments due in terms of the agreement as and when the same became payable, or at all," the document reads; showing his signature on the contract for the car on February 19 2018."
Emtee refused speaking about the claim, as he questioned the publication about the source of the report.
Immediately the rapper departed his former record label, Ambitiouz Entertainment, it was revealed that the star crashed one out of two of his Mercedes Benz car owned by him. The label revealed that he was given the cars and was yet to complete his payment. Upon departing the label, Emtee was stripped off all the cars.