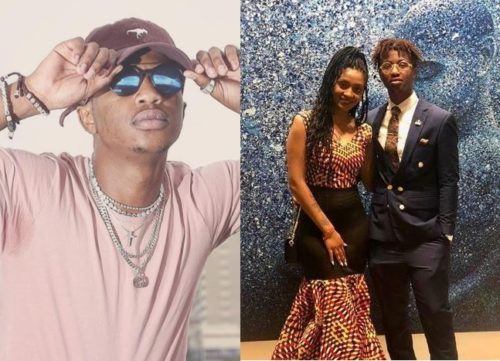 Emtee's wife, Nicole Kendall Chinsamy finally breaks the silence after her husband opened up about how he's being abused by her.
The trap star says he is emotionally, physically and financially abused by his wife, and he further shunned trolls who assumed it was a publicity stunt for his forthcoming album, Logan.
In an official statement released, Nicole says all the rap star says are false as she's been trying to protect her family amidst all of the claims that's been dished about her for years.
However, she's done protecting the family and will hence defend herself from all lies.
"I have constantly avoided resorting to public platforms to defend myself as this is not the first time my character has been brought into question. In 2018 Mthembeni's (Emtee) parents, through a newspaper outlet, made baseless accusations against me.
"I have always taken into consideration the adverse effects that public statements could potentially have on Mthombeni's career hence my reservation."
Read the full statement below: