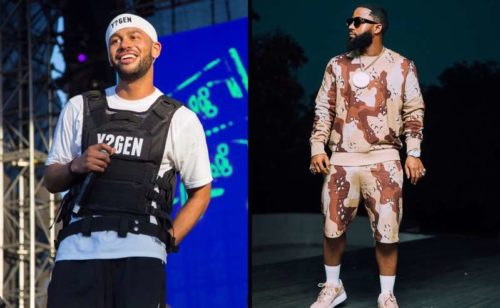 A good fan of YoungstaCPT claimed to have helped him get the last space on the Any Moment Now album from Cassper. Nyovest recently revealed working with YoungstaCPT on a special track in his album. The news went more viral as Cassper said YoungstaCPT is too good that he had to create another beat entirely for his verse.
In the process of this, a fan shared his conversation of August 15th with Mufasa when he tweeted he needed one more feature on his album. The fan claimed in his chat telling Cassper to go call on YoungstaCPT which Cassper obeyed.
The good fan of YoungstaCPT asks for nothing in return than for YoungstaCPT to retweet his post to show his appreciation.
@casspernyovest didn't think u wil listen to us who said Go shota @YoungstaCpt #AMN #BongiNkosi
4 R/Ts(including YoungstaCpt )18 likes #YGEN https://t.co/Kk7jAABdsJ pic.twitter.com/mqpfGnB8Zp

— AMN (@LordginoSA) August 25, 2020