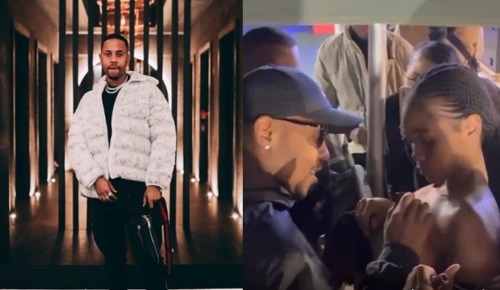 Felo Le Tee was seen signing on a girl's chest at an event over the weekend.
The video of the musician with his die-hard fan has gone viral on social media and garnered lots of reviews.
As seen in the video, the fan excitedly bared her chest for the singer to sign on and many gathered to observe.
A look inside Felo Le Tee's meet and greet. pic.twitter.com/RunSL5K2i5

— Musa Khawula (@MusaKhawula) June 5, 2022
I enjoyed it😂😂😂😂her body language spoke what lips couldn't say.

— 🦁 (@CindyZwide) June 5, 2022
Kodwa why SA huns, what if she's from Lesotho or Botswana 🤔. Joo mogal le yena maar🤣

— Rare💎 (@TheOnlyLelethu) June 5, 2022
Felo has been doing well musically, hence the huge love from fans.
In  2021, the star gave us a hit titled 66 and it went global; in 2022, he's given us more than just a hit song, from Baby Manko to Hayi to Manca.
View this post on Instagram