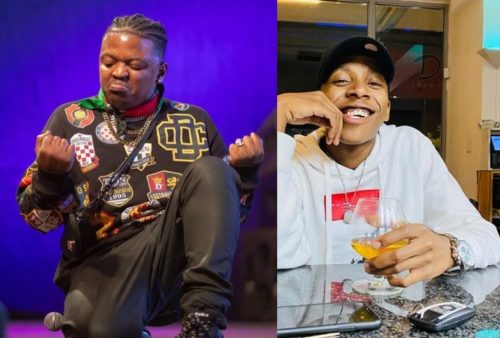 Focalistic finally addresses the beef Virgo Deep has against him over Ke Star remix with Davido.
Earlier this week, the musician announced the remix and fixed Virgo as the producer.
The new fix vexed Virgo as he lamented on being demoted from a feature to just a producer of the song.
"From a Feature to Just a "produced by" I never thought my brand could be undermined like that…but it's fine," he tweeted.
On Friday, the young singer claimed it was a miscommunication that led to the remix saga. He further confessed his love for the music producer.
"Just to keep it 100!! I got nothing but love for you @VigroDeep Miscommunications happen, just never forget what we do it for … 012. You killed the Ke Star beat!! And congratulations!! We got the #KeStarRemix OUT!!"
Just to keep it 100!! I got nothing but love for you @VigroDeep ❤️ Miscommunications happen, just never forget what we do it for … 012 🙏🏾

You killed the Ke Star beat!! And congratulations!! We got the #KeStarRemix OUT!!

WORLD WIDE ✅ AAAAAAAATCHU ‼️

— #SghubuSesExcellent 👌🏾 (@FOCALISTIC) February 19, 2021