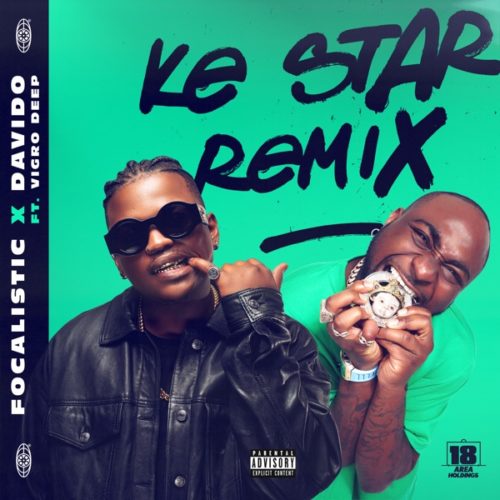 Ke Star remix by Focalistic is currently leading as the Top 5 Most Streamed Songs for the week. The hot remix featured the vocal strength and influence of the Nigerian star, Davido.
The influence and recognition of the Nigerian star on the song have been believed to be one of the reasons for the success of the remix.
Audiomack recognized the victory by representing the track with a Nigeria flag which got Focalistic voicing out it should be a South Africa flag instead.
We need the South African flag there 🇿🇦🇿🇦🇿🇦🇿🇦🇿🇦🇿🇦🇿🇦🇿🇦🇿🇦🇿🇦🇿🇦🇿🇦🇿🇦🇿🇦🇿🇦🇿🇦🇿🇦🇿🇦🇿🇦🇿🇦🇿🇦🇿🇦🇿🇦🇿🇦🇿🇦🇿🇦 https://t.co/AsPwjoSOFS

— #SghubuSesExcellent 👌🏾 (@FOCALISTIC) February 23, 2021
This still has the fans questioning themselves if a Nigeria flag should be used or a South Africa flag based on the influence and originality of the song.