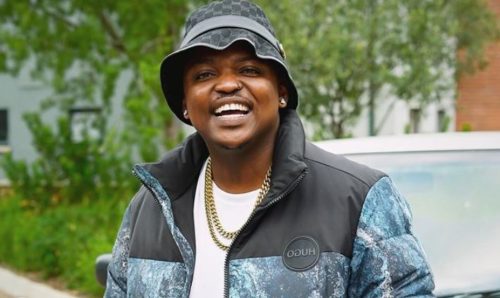 Focalistic expresses excitement as the music video of Ke Star remix hits 1 million views on YouTube.
The rapper is elated because the video could make such huge move within 1 week.
Virgo Deep featured both the original and remix of the song, while Davido made the remix come to existence.
The song tops charts and has even reached international billboard music charts.
"1 week! 1 million! Danko is thank you ❤️🙏🏾Keep running it up!! #KeStarRemix @davido @vigrodeep_za," he said.
View this post on Instagram
Speaking of how he met Davido for the first time, Focalistic said: "Crazy Story, I met @davido in a club ka mo PITORI and 2 Years later we have a chart topping smash!! And a super TLEAN music video!! Dreams do come true."
View this post on Instagram