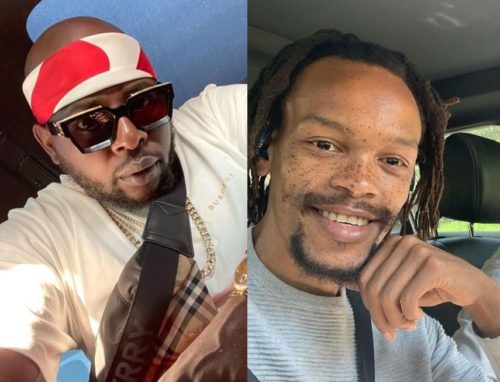 Nota Baloyi appreciates DJ Maphhorisa's contribution to the success of Kwesta's hit song, Ngudu featuring Cassper Nyovest.
The DJ revealed on Instagram Live that Kwesta didn't pay him a dime as a producer of the song, which secured lots of millions.
Taking to Twitter, Nota who was in business with Kwesta back then revealed that the song changed his life.
"Ngud' changed my life @DjMaphorisa… Changed my whole family's lives. Song went more than 50 times Platinum. I will always appreciate and pay homage. These guys poisoned Makwa against us, they told him that you're trying to steal his shine after I brought him to learn from you!"
After appreciating the DJ, Nota further revealed that Makwa who was also in business with Kwesta and Nota as of then, was poisoned against Lawd Phori.
Nota goes ahead to indirectly cursing Makwa and Kwesta.
"I owe you for life for that one. I don't know what happened to those guys after the fame and some money nyana but they blew it and now they want to make me look like a bad guy. My mother says we must just leave them, I blocked the both. God will punish them. Be still, he is God!"