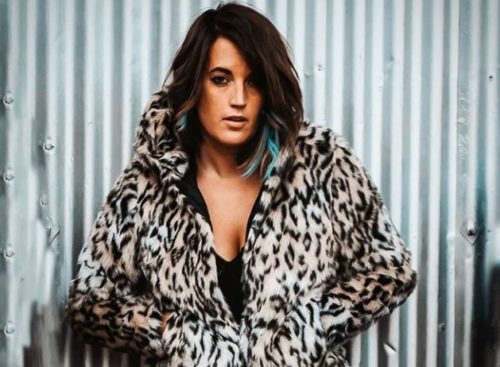 GoodLuck live-electronic band singer, Juliet Harding takes to Instagram to show off her breast after a successful reduction surgery.
The star is excited with how she feels about her body after the surgery, and also gave an update about the medical pay.
In January 2020, Juliet took to Facebook to challenge the medical aid's policy after she had paid for her own breast reduction operation.
Giving an update, she narrated:
"A few months ago I made a post about my breast reduction surgery and how disappointing it was to learn that even though I was in large amounts of pain, my medical aid would not cover the cost of the surgery as it was considered "cosmetic".'
"The post went a bit crazy because so many women out there were in the same (if not much worse) boat. I heard stories from women who had bleeding shoulders from their bra straps cutting into their skin, to mothers whose 16 year old daughters were so self conscious of their large breasts that they wouldn't let anyone take a photograph of them."
"We took these stories and challenged the medical aids to restructure some of their policies that pertain to women. We even met with one of the heads of Momentum Damian McHugh and discussed how medical aids can make changes to policy that excludes so many procedures that are specific to women's bodies.
"I learnt that the Council for Medical Schemes has excluded a bunch of procedures from the list of mandatory inclusions because they do not pertain to both men and woman. Crazy because our bodies are completely different! Anyways, I was super proud to have had a very positive outcome."
The singer gracefully showed off her breast in post shared on social media.
Check photo below:
View this post on Instagram