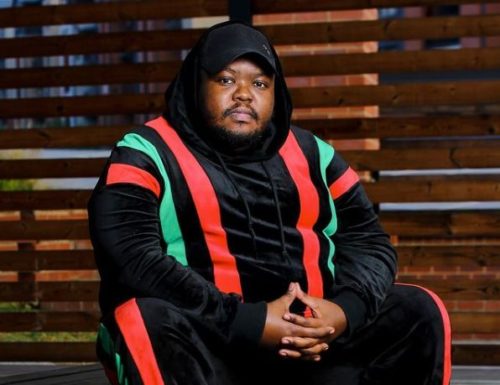 Heavy K rants about how South Africans are yet to be aware of his hits topping radio charts.
The music producer is excited as his latest single, Phakeme is topping the radio chart, but he took to Twitter to react as there's no noise about the feat.
View this post on Instagram
Drumboss had to call the attention of social media users who think he is not doing well in the music industry.
"One thing about South Africa! they will sleep on HEAVY-K then ask what happened or where is he? That time I currently got the number 1 song on Radio right now," he tweeted.
He further explained himself after some critics tried dragging him.
"I'm not gonna entertain negativity here , all I'm saying I'm always seeing people asking where am I ? Or what happened to me? Even on interviews they ask the same question, even though I still have platinum-selling singles so my point you can't sleep on a person then ask bakuphi."
Another Twitter user accused him of paying for the number one spot on the radio charts.
In response, Heavy K said, "You claim you are a big fan then you assume such? That tweet was directed to people who are always asking where am I? So made a reference with my new song that is currently no.1 radio , same-thing when I dropped "UYEKE" it sold 3 platinums but some people were still asking ndiphi."
Reading to understand is a skill yazi! I'm literally not bothered if some people choose not to listen to my music or pay attention, but why ask where have you been? What happened to Heavy-K? When you can simply check out my social plartforms , including Radio to see for yourself.

— HEAVY-K (@HeavykDrumboss) June 26, 2022