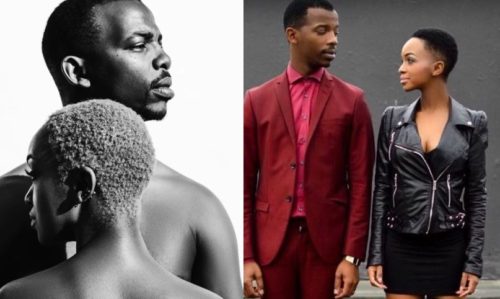 Celebrity couple, Zakes Bantwini and Nandi Madida recently got themselves crowned Liars by South Africans.
This new title was awarded them after Zakes explained a situation which seemed unbelievable to most social media users.
Taking to Twitter, the music producer claimed he knows of people who died as a result of load shedding. He urged the South African government to do better.
"I know at least 4ppl who passed today, their ventilations stopped working because of load shedding. I wonder how many ppl lost their loved ones today because of load shedding, can we at least deal with one pandemic at a time pls," he narrated.
However, people found his story untrue, and some resurfaced Nandi's old tweet which also caused a big drama on social media.
"Dropped off my son at school … I realized that to some of Shaka's toddler school friends I am now "Nala". I heard a "Wow! Shaka's mom is a Nala! Black Is King!" the actress explained back then.
Following her tweet, many assumed she was just chasing clout with lies.
With these tweets, some tweeps believe the couple are liars, while some have gone out of their way to defend them.
This event has Zakes trending.
Check out reactions below:
In case you missed it fam 👇

Zakes Bantwini and Nandi Madida🙆‍♀️🤔 pic.twitter.com/ldBIxb6mn5

— YT:khanyisile jamani ❤️✌️🌈 (@khanyisilejaman) January 15, 2021
Zakes & Nandi in their bedroom after telling the nation lies just for likes : pic.twitter.com/NhEj15wto1

— Caxton Mania (@Eldurado880) January 15, 2021
Zakes acts as if there are no people who work in hospitals in these twitter streets. This is a blatant lie nje! He must tell us which hospital this is and stop these lies.

— ligedla💉💉 (@PhumelelaNje) January 15, 2021
Zakes there are other ways to market your music https://t.co/fzMlzNPhKL

— S E P H I R I❄️ (@sephiritsikeli) January 15, 2021
Are you sure what Zakes is saying is true. Or you just believe him because you are his fan. Why is he not mentioning the hospital(s) where the four people have passed on?

— seshagela ngubeni (@seshagela) January 15, 2021
But Zakes never mentioned the name Hospital, what if they had ventilations at home? Reading is a skill

— The Brain (@TheBrai82629070) January 15, 2021
People wait wait, calm down. Zakes didn't say that it was a hospital situation, he could of been talking about home based care. Some people are rich enough to afford ventilators, let's give him a chance to clarify.

— Castle Larger (@CastleLarger) January 15, 2021