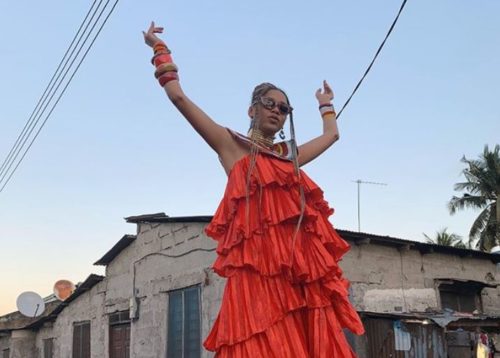 Sho Madjzoi gets highly active on social media after months of inconsistency.
The star called people's attention to the kind of songs she's made over the years.
Sho says she makes heartbreak songs, yet people dance to her pain.
I've realized I actually make a lot of heartbreak songs; Huku, John Cena. All heartbreak Gqom. Sometimes I look at yal and I'm like these guys are actually dancing to my pain. she tweeted.
The BET award winner shared dance videos to her heartbreak songs.
Me in songs: the guy I like doesn't like me back 🤕🥺

You guys: pic.twitter.com/DcKok940qI

— #SenaAla (@ShoMadjozi) September 20, 2020
Even in this video I'm literally pouring my heart out and dancers are like 🕺🏽😂😂😂 pic.twitter.com/4P0nKLJZSo

— #SenaAla (@ShoMadjozi) September 20, 2020
I've realized I actually make a lot of heartbreak songs 🤦🏽‍♀️ Huku, John Cena. All heartbreak Gqom. Sometimes I look at yal and I'm like these guys are actually dancing to my pain 😂🙈 pic.twitter.com/lIXln3CmqU

— #SenaAla (@ShoMadjozi) September 20, 2020