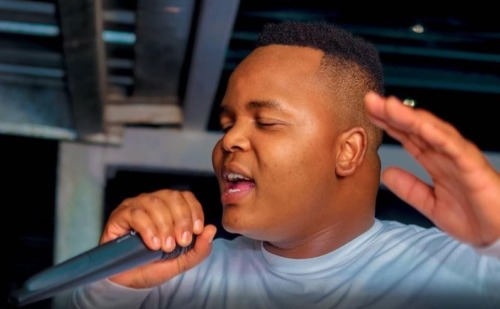 Intaba Yase Dubai says he's quit music after hitting back at Big Zulu and his record label, Ambitiouz Entertainment over not receiving a cent from the hit song, iMali Eningi.
The non-payment war started on Friday and it's been a tussle between the aforementioned three entities.
Big Zulu claims to have paid the singer based on their agreement through his record label; the record label shared proof of payment via an official statement.
Hitting back at them, Intaba says they are liars as he's not received a cent from the millions of streams, though he has no intention of fighting with them.
"I'm not fighting with Big Zulu, I'm also not fighting with my Company (Ambitious Ent). I'm fighting with the fact that I'm in a big song which made money but I haven't received even a cent on it," he explained
"Mali Eningi had also an opportunity to be featured on a KFC deal, I didn't get anything from that, besides that, I haven't got a cent from a song. So I'm not trying to ruin anyone's name here but I'm just sharing my side of the story. Whoever claims that he has paid me the money he/she is lying, I repeat he/she is lying."
Yase says he gets a sum of R3,700 from his company monthly which he's cool with, considering his poor background.
"What I'm telling you is the truth and I can prove it by printing my bank statement and show you that i havent received any money from Mali Eningi and I wont accept any as from now on since I have realised that I'm wrong for being honest. I love music im not doing it for Fame or being respected but because I love it and I have dreams to achieve that includes my family not to suffer," he added.
He apolohised to journalist as he wanted to be certain about his decision of quitting music before he grants any interview.
"I'm also sorry to Journalists, News People for not replying I wanted to be sure about my recent decision and finally I have taken it. I quit music."
"Wish everyone who wants to be in the game or music industry to work hard we may not be from the same hood but maybe be lucky not like me. Thank you. If i die it will be my choice," he concluded.