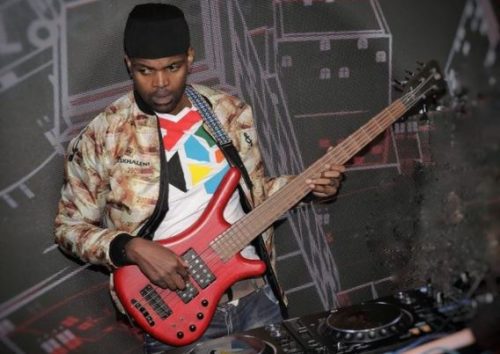 South African Twitter users express shock at the hashtag "RIP Cleo" which trended since Friday morning on social media.
Upon seeing the hashtag, many assumed it was DJ Cleo, but after much observation, they realized it isn't the DJ, but a lady with the name Cleo.
Cleo turns out to be a lady with positive impact whilst alive, and tweeps have paid tribute to her.
Check out how people reacted to the hashtag (RIP Cleo) below:
#RIPCleo don't do that guys no I wasted my tears cuz I thought it was dj cleo… Plz be specific next time pic.twitter.com/JTGDB7ukUu

— Madison (@Madison93472140) December 25, 2020
Dj Cleo is no more?😭😪

— Ishmael Tsao (@IshmaelTsao) December 24, 2020
I thought it was Dj Cleo but OK RIP Cleo……. #RIPCleo pic.twitter.com/v7VHnJBOkq

— Iscukuthwane saseVryheid (@Iscukuthwane2) December 25, 2020
Ok wait a minute what's going on here is DJ Cleo dead? #RIPCleo pic.twitter.com/Q1e7sqQw16

— Pamela Bandla Bhelekazi 🇿🇦🇿🇦🇿🇦 (@pamy1075) December 25, 2020
Is this Dj Cleo ?? pic.twitter.com/rG1lMlcxVN

— Mr CARTMAN (@MrCARTMAN10) December 25, 2020
#RIPCleo For a moment, i thought it's Dj cleo who's no more.

— Leadership (@Sirlucky64) December 25, 2020
Sorry who? The DJ Cleo ? 😳😳😳

— Mmabatho Montse (@MsMontseM) December 25, 2020
CBD Twitter is just the worst thing to exist on here. They're busy saying that they thought it was DJ Cleo who passed away because of the RIP Cleo #. I want to fight each and everyone of them and their stupid memes!!!

— RIP CLEO ❤ (@ati_makwati) December 25, 2020
Hehehe so if it is not DJ Cleo it makes is better death? Twitter!!! #RIPCleo pic.twitter.com/kvWQt2FsGr

— Refilwe🇿🇦 (@K_Refilwe) December 25, 2020
#RIPCleo there I was thinking we are talking abt DJ Cleo!..any of y'all mind clearing this sh*t out for who's this Cleo n ubedume ngan!? pic.twitter.com/FdOBfwX3KI

— T. Kay Ntokozo msimanga (@Ntorealthabizo1) December 25, 2020
Next time you guys need to be clear with your tags yaz!! I was busy downloading DJ Cleo music kathi it's not him #RIPCleo pic.twitter.com/LIht8AY7Q5

— Nokia 3310 (@nokia33_10) December 25, 2020