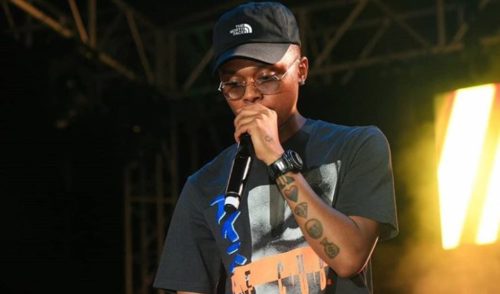 A-Reece has become a big deal anytime a South African hip hop album drops.
Within the past few months, we've had release of projects from the hip hop industry, but Reece's own, named Paradise 2 is yet to be out.
Interestingly, it's now a habit that his name pops on the trend list anytime a huge project drops.
Anytime such happens, it is observed that it's because of his forthcoming project which is believed will supersede all other project released in 2020.
Just after AKA dropped his Bhovamania EP, the young star's name appeared on Twitter trend list.
Social media users were curious on why Reece is trending again.
Nasty C drops an album, A-Reece trends
Cass drops an album, A-Reece trends
Now AKA just dropped an album, A-Reece is trending
Now I know my GOAT🐐 pic.twitter.com/a5WJEoIgUR

— A concerned gent (@ShaunSlimy) November 6, 2020
So A-reece is trending number 3 after 5 minutes of retweeting, I mean just a retweet nje pic.twitter.com/1ulcF9z2V1

— Manics (@Emmanuel_Moraba) November 6, 2020
A-REECE is trending why? pic.twitter.com/Ji8p6PGu70

— PARADISE II (@KHOEW_) November 6, 2020
Making A-Reece trend is wrong guys' I mean mega just drop #BHOVAMANIA a couple hours back… then boom reece is trending. pic.twitter.com/SRCpKVfhF0

— 16:06 (@blackboyaccent) November 6, 2020
@reece_youngking pls just come rescue SA HIP HOP, Bhova dropped today but I'm not happy…… pic.twitter.com/EonncFNLyV

— Hlonee (@hloniRamo) November 6, 2020