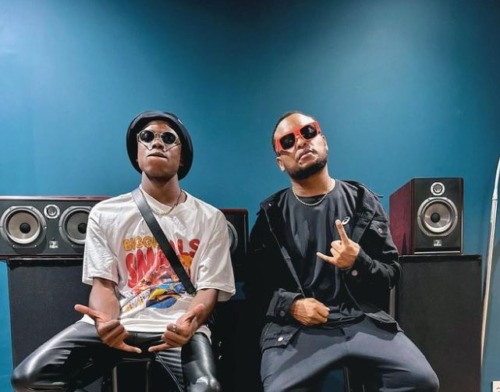 K.O announces collaboration with Amapiano star, Toss.
The rapper shared a photo of the two of them in it and captioned it with the date of the release.
Mr Cash Time has remained consistent with his music career despite being snubbed at the Metro FM Music Awards 2023 with zero awards.
Taking to Instagram, K.O says the collabo will be out on the 26th of this month, May.
View this post on Instagram
Reacting to the Metro FM Awards snub, K.O said:
"Awards are not the end goal for me. I am able to go out, do shows, and do big numbers- those are the efforts that bring great returns. When it's all said and done, it is just PR. I am still happy even If I don't get any."
"I don't know how it works. If people voted more for others than us, then that's final. There's nothing we can do about that. Awards or not. I am already a made man, legendary and I am going to continue performing my purpose with or without the trophies."