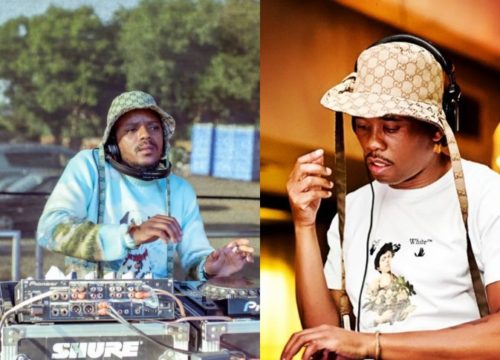 Kabza De Small has sparked a beef rumor with DJ Stokie.
The King of Amapaino caught people's attention with a now-deleted tweet against Stokie.
Stokie a.k.a Setoki Mbatha was recently interviewed on Kaya FM 95.9, and he talked about how he met Kabza De Small and how his music career progressed.
Reacting to the interview, Kabza called Setoki an ungrateful being.
"Ungrateful niggars ba bonka nge plate lamasimba. I did your first album bra yonke, and then this is how you thank me, I gave you hits ai," he said in a deleted tweet.
The tweet got people curious which led to people listening to the interview, and it was deduced that Kabza misinterpreted Stokie's statement, hence, the overreaction.
"Kabza has listening problems. Dj Stokie praised Kabza a lot and even said he learned producing Amapiano from Kabza. He even said Kabza and Phori helped with the album. Kabza wa hlanya yana," a tweet said.
Why did Kabza delete this tweet. pic.twitter.com/E6eYfl6lOi

— ChrisExcel (@ChrisExcel102) February 17, 2022
Stokie is kinda hurt that Kabza is no longer working with him now. I get where Kabza is coming from, he feels like Stokie is not appreciating him.

— The Don (@ThaboNqamane) February 17, 2022
Stokie must not turn on Kabza mahn.. Kabza gave him serious classic album.

— Lefa Max (@lefa_Max) February 17, 2022
I love Kabza but he misunderstood and overreacted 😩

Hope this isn't the end of his relationship with Stokie

— Themba's Gho$t Ting💀🥷🏽 (@Blasian_Barb1e) February 17, 2022
If you doing better than them just know that they will be jealous on you. Kabza is right those niggas bambonga nge plate lamasimba🙆‍♂️ pic.twitter.com/B4rLcGfAmC

— ZwelySiyaMP 🌄🇿🇦 (@Zwely10111) February 17, 2022