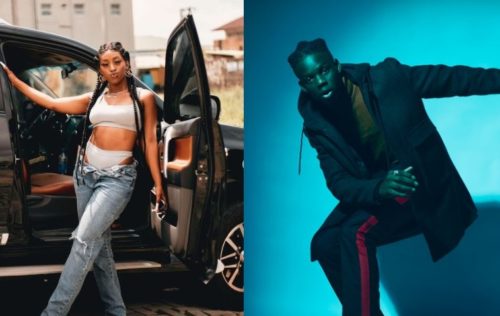 Kamo Mphela is having a swell time in Nigeria, as she met with another star named Rema.
The South African entertainer has been shuffling between Lagos and Abuja in Nigeria. After cooking another hit single remix with Falz, Niniola, Mpura and Skyfar, Kamo them decides to flex herself.
On her Instagram stories, the Nkulunkulu hitmaker shared a video of Rema performing at a party she was.
Not sure if she was star-struck, but she definitely was excited meeting the young singer.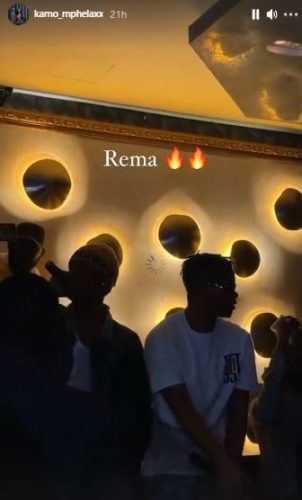 Kamo also gushed over the fact that Nigerians love to party hard.
"One thing about Nigeria, they party."