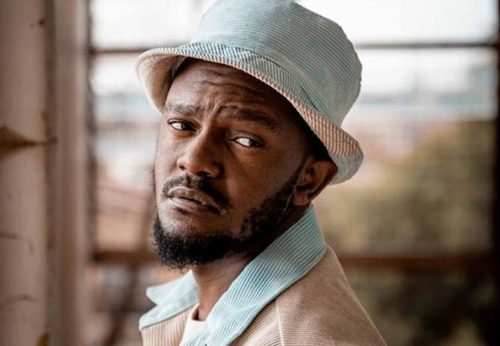 Kwesta opens up about accusations from other artists on unpaid royalties.
Some days ago, Nota Baloyi who manages the rapper said Kwesta's habit of lying and abused of alcohol screwed him.
Makwa who was in Rap Lyf records with the father of two also claimed the rapper owes him.
DJ Maphorisa also said that Kwesta didn't pay him a dime for producing one of his biggest song, Ngudu.
Following all sort of accusations which went viral on social media, Kwesta decided to open up, but he insists on not robbing anyone their right.
Read the full explanation from Kwesta below:
"I have never been here before…. I never thought in a million years that I would be. Leroy, @AuthorityNOTA and myself started thing in 2013 based solely on trust. The plan was to also create a platform for our dreams and for @TLTamazing and @only1makwa to progress."
"As success came, through everyone's efforts – Difference of ideas, mismanagement of funds and many other things led to distrust. I'm guilty of some of these things and so are Nota and Leroy. We never, at any point, owned a single company together. We just worked as though we did and this led to the realisation that we didnt have the same goals anymore. Leroy handled the finances, Nota was the music executive and I, as Kwesta, was the catalyst to source funds through performances, endorsements etc."
"When funds were mismanaged and artists/producers complained about splits, I always referred them back to Nota and Leroy as this is what they handled. Many times Nota came and said funds were being mismanaged and many times, artists/producers complained about how they were represented in split sheets. My lack of action towards this is partly why we are here today."
"Because of this, there things that Nota believes I know that I don't and there are things that @only1makwa and @TLTamazing believe that I know and I don't. Naturally leading to being accused of ukudla iy'mali zabantu."
"I must add that I never refused for the accounts to be audited. I asked that they be. I even tried to get help from an uncle of mine in accounting but I was then told that we look at these books ourselves with our accountant. The findings weren't pleasing and I'm sure a lot was missed also. I have no doubt that there was mismanagement. I am just not sure if it was bad business decisions or deliberate wrong decisions."
"With that said. I have NEVER taken any monies that belonged to anyone else. I have never robbed anyone of what was rightfully theirs. I left every cent I made on the road and through endorsements in these accounts. I only ever withdrew this money I have been making when I got married and for transfer fees for my house and this was done transparently."
Kwesta made it clear that he doesn't owe Makwa any money.
"I do not owe @only1makwa money and I HAVE been helping him with rent and paid him in full for production on the latest album."
"In 2020 Sony paid out sales royalties for DaKARII to urbantainment and Nota paid those monies over to me. We did not agree on the splits but I stopped my pursuit of this because family members were involved in the business. say that because I may owe some royalties to artists featured on DaKARII."
"Lastly. I'm now doing shit by myself and I will get a lot of things wrong first. I don't have the logins for YouTube, yes, but @AuthorityNOTA did not block me from uploading anything as I never needed them in the first place. I hope I made some sense."
Kwesta says he's learned his lessons in a hard way. He also said he's made effort to talk to everyone involved in the issue privately and publicly, but they've all declined.
The rapper is also aware of how Nota has been speaking rashly of himself and his family since last year.