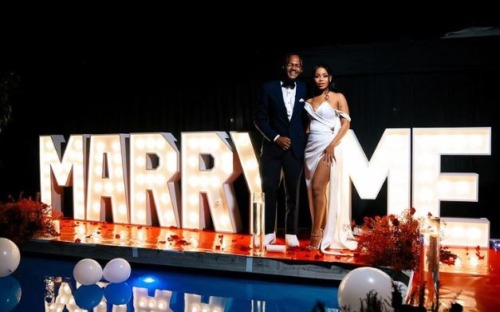 Kwesta proposed to his wife, Yolanda Vilakazi on Thursday night.
The rapper who married his wife three years ago surprised his wife with a marriage proposal.
Photos and videos from the event were shared by Yolanda who appreciated everyone who made the event a success.
The mother of two explained the reason for the proposal. She said, Kwesta couldn't give her a grand proposal before their wedding, hence, he had to do it again.
"I'm Zulu so my husband honoured my parents when he asked for my hand many years ago. He sent a letter and paid lobola. Then gave me the ring. Years later he did the membeso, umbondo, white wedding and umabo. Last night was him giving me the proposal he feels I never got. That's all! Yes we married," she explained.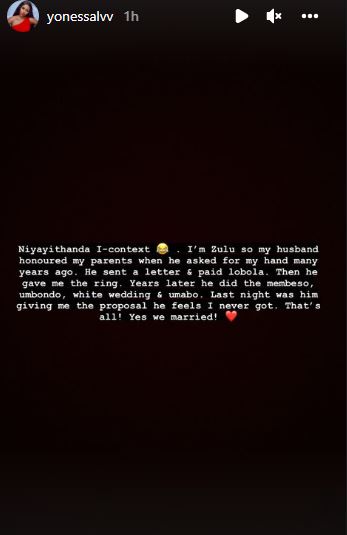 View this post on Instagram