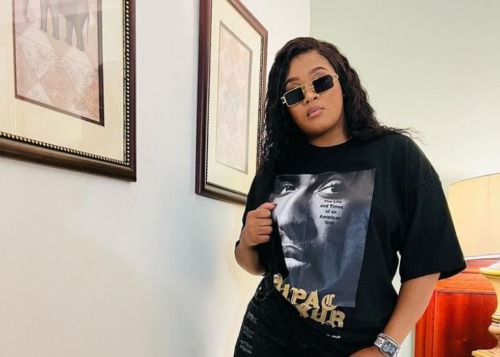 Lady Du speaks about her hustle in the South African music industry; she recounted her early days in the game in other to inspire other upcoming stars.
Taking to Instagram, the Amapiano vocalist shared photos of herself in her teenage years and captioned it with a brief narration of how she began DJing at the age of 10.
She further claimed she was the first and youngest DJ in SA.
"If you ever feel like giving up, you feel like the music thing is not working out, remember me that started djing when I was 10 years old, with no Facebook and Instagram!!! I was actually the first female Dj in the country, the youngest one playing and mixing with vinyls," she wrote.
Du stated her wins and how she left music to further studies abroad.
"I won 2 competitions. I left music to go study overseas came back and continued with it till today. I never gave up, I was consistent!!!! What I have now was not made in a month. it's exactly 20 years of hard work!!!"
Lady Du says she's finally getting her rewards as she didn't give up.
"I am actually getting my rewards. My spirit of never giving up is what Got me where I am today! For some people it takes 1 month for some 20 years but I always say skill, education and wisdom will make you stay in the game longer, talent alone won't carry you."\
View this post on Instagram