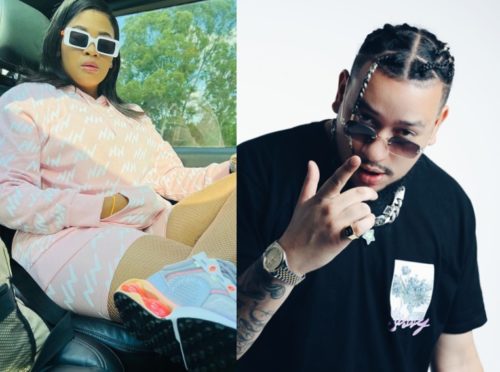 Lady Du called out AKA after he dragged an unidentified-upcoming-artist on social media.
During the early hours of Thursday, the rapper shared a screenshot of the artist's message to him; the artist felt disappointed for being snubbed by Kiernan after making sacrifices to be at his 34th birthday celebration.
In response, the rapper blasted the artist for feeling entitled for a collaboration.
"Yall think this game is for everybody. Newsflash. 90% of everybody's music is 🗑… I had to exchange many numbers before we could even get the CHANCE to be in the same studio as KHULI or KO or Linda … you think you gone just text me and I'm just gonna put you on my back? You dreaming. Big time," the rap star said.
However, most of AKA's followers, including Lady Du disagreed with Supa Mega's approach to the issue.
The amapiano vocalist said the rapper ought not to embarrass the artist by sharing a screenshot; she also urged him to give other people the chance to work with him, as the artist must have spoken from a place of pain.
"By not posting it on the socials and actually addressing the heart of that person, they are hurting, and hurt people say mean things. The entitlement is wrong but the reason behind it might be inspiration. You can see he/she is your fan before anything. Sometimes giving a person a chance might give you magic try it. If you are busy just let them know," she said.
View this post on Instagram