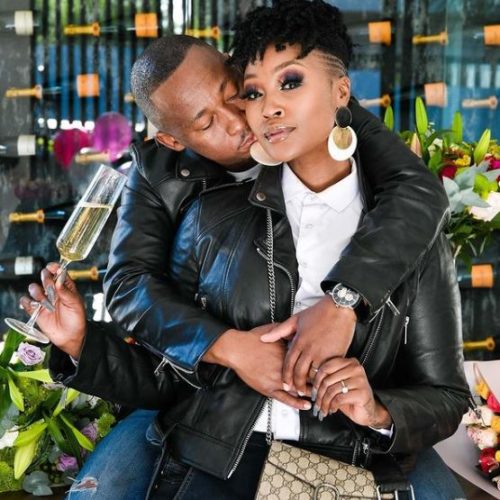 Lamiez Holworthy gets trolled for being in a romantic relationship with Khuli Chana, as a social media users said she's not wife material.
The lovers haver served heart-melting goals, and they are one of the loved celebrity couples.
However a troll said the DJ isn't fit to be Khuli's suitor.
"I don't think you are the best suitor for Khuli !!! You don't really shake me as a wife material," says troll.
In response, the DJ says she's not shaken, as she's experienced worse from people who dislike her.
Wa re wife material yetsang?! Wena o stlaela Mara waitsi?! Houtkop!

Thank God your opinion and what you think doesn't matter one bit-You're a nobody my skat. NOBODY and wang rasetsa now gtfoff my page! ❤️ https://t.co/g84PxTCQ26

— ℍ (@LamiezHolworthy) July 28, 2021
The cyberbully made Lamiez spill more tea about her personal life, and all she's suffered from her close relatives.
"From my mom having 2choose between having me or her family (because how dare she have a child with a kaf*** to being called the "maid's child" asked if I'm adopted,told I'm too dark,too fat bla bla fucking bla! Nothing these losers say can break me now! I've fought way too hard," she tweeted.
From my mom having 2choose between having me or her family (because how dare she have a child with a kaf*** to being called the "maid's child" asked if I'm adopted,told I'm too dark,too fat bla bla fucking bla!

Nothing these losers say can break me now! I've fought way too hard

— ℍ (@LamiezHolworthy) July 28, 2021