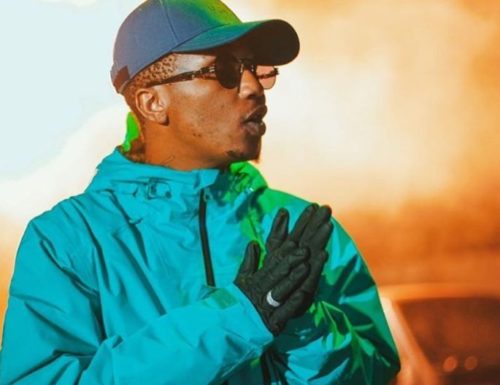 Up coming artist Sheya Ithana known as Lil Zara has taken to social media to publicly disgrace SA rapper, Emtee.
Lil Zara recounts the failed promises received from the trap hitmaker.
"I still cant believe how Emtee did me dirty. I paid him for a FT and still demanded money for promoting the song which i paid as well," Zara started. "Fast forward We did a song together on my EP and Emtee went mute on me the day I dropped."
The upcoming artist shared receipts of all negotiation and agreement had.
"When Emtee and his manager came back to us after 2 months,I was already done with my EP. I wanted to put the Emtee song on my Ep because I knew it would elevate my EP."
Emtee later addressed the issue on Daily Sun, but Zara claimed it was all false.
"First y'all say you gave me a beat for free and now you tell Daily Sun that I did not pay your producer for the beat. Which one is it @emteethehustla_ ? Get your facts straight. You and your manager must pay the producer, the money I sent for that beat. Simple"
However, Emtee further responded to Zara on Twitter saying, he messaged him for a conversation over the issue, and the SA rap star says Lil Zara needs to pay for the beat.
When Emtee and his manager came back to us after 2 months,I was already done with my EP. I wanted to put the Emtee song on my Ep because I knew it would elevate my EP.

— Lil Zara (@LilZaraOfficial) August 10, 2020
First y'all say you gave me a beat for free and now you tell Daily Sun that I did not pay your producer for the beat. Which one is it @emteethehustla_ ?
Get your facts straight. You and your manager must pay the producer, the money I sent for that beat. Simple pic.twitter.com/zsd8ALHQwx

— Lil Zara (@LilZaraOfficial) August 12, 2020
U a hoe and I'm not your buddy lil boy. I DM'd your bitch ass saying let's talk. I'm on ur ass lil nigga https://t.co/5UpfUfp5B4

— JOHUSTLEBURG (@emteethehustla_) August 12, 2020
PAY MY BOY TUNE FOR THE BEAT! https://t.co/oHGPuIkAJK

— JOHUSTLEBURG (@emteethehustla_) August 11, 2020