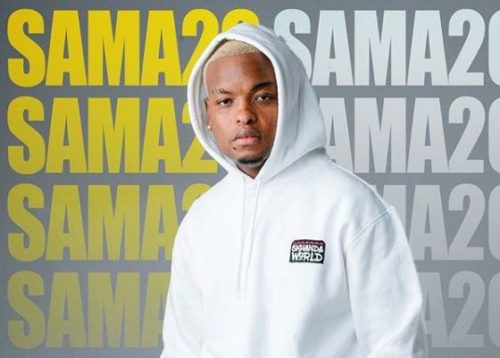 K.O and Nandi Madida secured an award as Best Collaboration for 'Say You Will' at the South African Music Awards (SAMA26) which aired on Monday.
During the process of K.O's comeback, he was judged a lot by some people saying he was too old for rap and didn't get some of the flowers he deserved.
Despite this; Ma-E praises K.O for overcoming criticism from the industry about Hip Hop been a game for the young only.
What we have seen between K.O and Ma-E is a solid brotherhood that keeps them motivated in supporting and depending on each other.
"I'm so happy for my brother @MrCashtime💚 with all the adversities we are facing in this industry. People counting u out, telling u hiphop is a "young man sports" blah blah stereo types all over colonized social media timelines. Congratulations Skhandisa🔥💐 Modimo Asisematla." Wrote the Navigator star.
Ma-E recently featured K.O on his fresh hit titled 'Navigator' which they did perfect justice to the track.
I'm so happy for my brother @MrCashtime💚 with all the adversities we are facing in this industry. People counting u out, telling u hiphop is a "young man sports" blah blah stereo types all over colonized social media timelines. Congratulations Skhandisa🔥💐 Modimo Asisematla🙏🏿🙏🏿

— #Navigator (@MaEzeeDoesIt) August 4, 2020