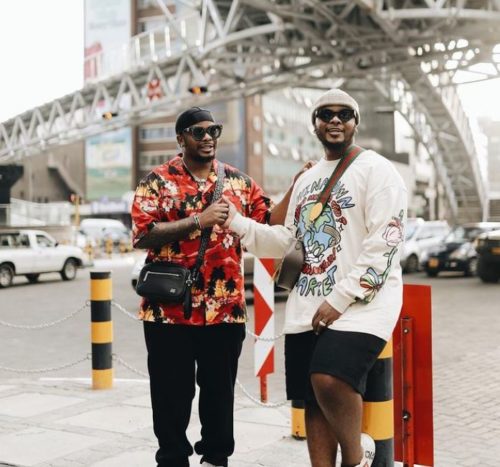 Major League DJz excitedly announced their 2022 show which will take place at the O2 Arena in London.
The South African DJs have been touring different countries and cities within the past few months, and they've decided to take it higher by planning to fill up the historic venue.
The show will take place on the 14th of May, 2022.
"LONDON WAY 🇬🇧WE SO PROUD TO ANNOUNCE … WE GOING TO THE ICONIC 02 ACADEMY BRIXTON.. 14TH MAY 2022. THIS IS GOING TO BE SPECIAL," the duo announced.
LONDON WAY 🇬🇧 WE SO PROUD TO ANNOUNCE ❤️… WE GOING TO THE ICONIC 02 ACADEMY BRIXTON.. 14TH MAY 2022. THIS IS GOING TO BE SPECIAL 🙏🏾😢

PLS SIGN UP FOR THE EXCLUSIVE ACCESS TO PRE SALE TICKETS. LETS DANCE.. LETS GOOOOO 🎹❤️

LINK: https://t.co/Frd4jAt13v

PIANO TO THE WORLD 🌎 pic.twitter.com/usccwm6pJ5

— AMAWELE 🎹🏆 (@MAJORLEAGUEDJZ) November 23, 2021