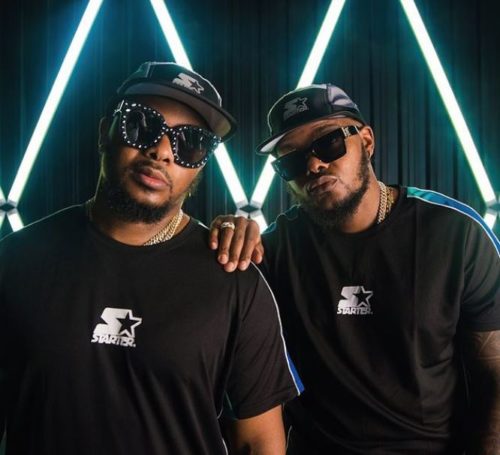 Major League DJz are super excited with how their dream of taking Amapiano all the way from South Africa to the world finally came true.
The musical duo have been selling out shows in London for weeks and they grateful for the support from fans and team.
Taking to social media, the two said it's been their dream to give the genre the exposure it deserves, especially at the international level.
"Taking Amapiano to the world was a dream to my brother and I," they said.
"A dream delayed is not a dream denied. The love we've received from our fans in the United Kingdom has been mind blowing.The special moments we have created during our month stay are a reminder that we are our Ancestors wildest dreams! THE ENERGY & THE VIBE HAS BEEN EVERYTHING. AFRICAN DANCE MUSIC."
Expressing gratitude, they said: "A Special thank you to our team that has worked tirelessly to help us realise our dream of taking Piano to the world. Lucy,Mimi,Thabo, Ant,Thabang,Nita,Vinny,Khaya,YS, Danai and Muddie words will never be enough to thank you for working with us crazy twins. Always pushing,hard work is all we know and lastly @afroparadiseparties & all our sponsors thank you for bringing our vision to life. We got so much more installed for the Kingdom. Stay tuned."
View this post on Instagram
View this post on Instagram