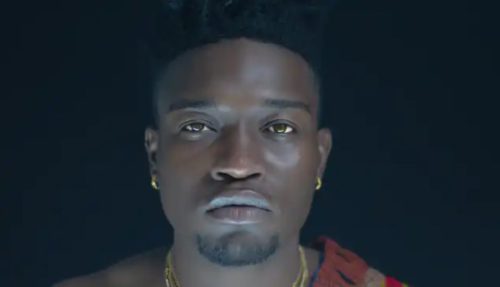 SA-born Congolese singer Manu Worldstar is excited about his latest music feat, as he announced that his single, Nalingi got certified platinum.
Showing off the platinum plaque on social media, he said: "To all my fans, NA LINGI YO. We're platinum baby."
To all my fans, NA LINGI YO. We're platinum baby 💿💿💿. #NalingiRemix featuring @robertozambia @spacely1z @sjava_atm drops at midnight. pic.twitter.com/DIl3TGqVk6

— #MOLIMO (@Manu_WorldStar) July 23, 2020
The hit song which was released in 2018 had gone Gold last year, and the singer had described it to be the "soundtrack of Africa."
"The song is very special to me because I tell a story of a feeling that I've never had before. I've had my fair share of experiences with females but this one is different. I guess that's why it sounds different from anything I've ever made," he said.
Nalingi music video which was released in October 2018 has over 500k views on YouTube.
The singer is excited about the song's latest win as it projects his real thoughts and feelings.
Manu dropped Nalingi's remix today, Friday, featuring Sjava, Roberto and Spacely.