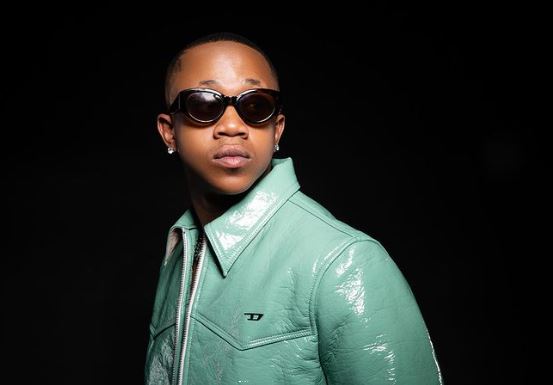 Young Stunna has been rumored to be in a relationship with four women.
Photos of these girlfriends with the singer were shared on Twitter by a controversial gossiper and these girls are seen in cozy positions with Stunna.
The first girlfriend's name is Reabetswe Maja, the second's name is Tshego Mash; the third lady's name is Zendaya Dlamini, and the fourth girl's name is Qayiya Mgweba.
The photos revealed the singer in the same location with them and he was also spotted in the bathtub with one of the girls.
Check out the receipts shared by the gossiper below:
Meet Young Stunna's girlfriend Reabetswe Maja. pic.twitter.com/1u45dAEzL1

— Musa Khawula (@MusaKhawula) May 29, 2022
2 days back i introduced you to Young Stunna's girlfriend Reabetswe Maja.

It turns out Young Stunna is not dating Reabetswe alone but she is being juggled with Tshego Mash.

Tshego Mash's close friends leak a video confirming her relationship with Young Stunna. pic.twitter.com/TkZz5QSCQE

— Musa Khawula (@MusaKhawula) May 31, 2022
2 days back i introduced you to Young Stunna's girlfriend Reabetswe Maja.

It turns out Young Stunna is not dating Reabetswe alone but she is being juggled with Tshego Mash.

Tshego Mash's close friends leak a video confirming her relationship with Young Stunna. pic.twitter.com/TkZz5QSCQE

— Musa Khawula (@MusaKhawula) May 31, 2022
Steamy content of Tshego and Young Stunna coming from Tshego Mash's close friends. pic.twitter.com/Ea4a34qeZx

— Musa Khawula (@MusaKhawula) May 31, 2022
Meet Young Stunna's 3rd girlfriend Zendaya Dlamini.

Zendaya Dlamini is a promoter based in Durban and she's one of many girls rotated by the Amapiano artist Young Stunna.

So far Young Stunna is confirmed to be dating Reabetswe Maja, Tshego Mash, Zendaya Dlamini and counting. pic.twitter.com/Kz4PNwZY8y

— Musa Khawula (@MusaKhawula) May 31, 2022
Meet Qayiya Mgweba who is Young Stunna's 4th girlfriend.

Qayiya is also an active member of the Stunna Hoes Club. She comes after Reabetswe Maja, Tshego Mash and Zendaya Dlamini.

Young Stunna was spotted leaving Qayiya's Highveld Centurion home about 4 hours ago. pic.twitter.com/ocUKdK4CUq

— Musa Khawula (@MusaKhawula) May 31, 2022